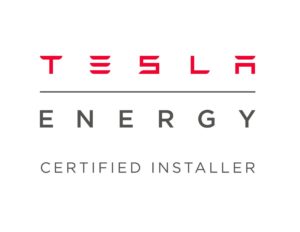 Electric Vehicle Charging
You've purchased an electric vehicle, now go a step further and charge your car with speed and conveinence!
Charge Faster at Home
Let Dogwood Solar install a proper car charging station at your home. A Level II electric vehicle charging station is roughly four times faster than through conventional wall outlets. And it's convenient—no need to pull a charging cable from your trunk or have an extension cord run across your garage floor.
We are an Authorized Tesla Charging Partner, which means we've completed the necessary training to understand your system's needs.
Our experts will assess your home configuration to recommend the best setup based on the location of your electric panel, including options nearest your vehicle. Typically, we can have it installed in your home within a few weeks of your inquiry.
How much space will this take up in my garage?
The visible portion of the install depends on how close your electric panel is to the desired location of the car charging port. We review options during our initial walk-through.
Do I need to provide the system or is it included?
We'd be happy to provide the charging system or use one you have already ordered.
Can I take the charger with me?
Yes, if you're anticipating a move or sell your home we can make arrangements with you to move your charger to your new location.