Solar Rebates & Incentives
How much a solar energy system really costs depends on the rebates and incentives available to you. We will review the full cost analysis, as well as your potential savings, during our solar site analysis. Schedule your solar site analysis today to get details specific for your energy usage.
Federal Tax Credit
26% tax credit off the entire cost of the system [including materials and labor] through 2022. This tax credit is scheduled to decrease to 22% in 2023.
Columbia Water & Light
Solar Rebate – $375-625 per kW off the cost of your solar system
Low Interest Loan – The Super Saver Loan program will help City of Columbia electric customers finance energy efficiency improvements with an easy-to-apply-for, low-interest loan. Visit columbiapowerpartners.com for more information.
Ameren Electric
Solar Rebate – $250 per kW off the cost of your solar system
Commercial Customers
For-profit companies are eligible for a 26% Federal Tax Credit. Please contact us for additional opportunities regarding MACRS schedule, State credits, and grants. Certain locations are eligible for a 25% USDA REAP Grant.
Grants may be available to non-profit organizations that cannot capture the federal tax credit.
We make every effort to include all the rebates and incentives for which you are eligible when preparing your installation agreement.  If you have any questions about why we included or excluded any particular incentives please contact us. Changes in programs can happen quickly. It's possible you may find or hear about an incentive we are not familiar with.  If you do, please forward details to info@dogwoodsolar.com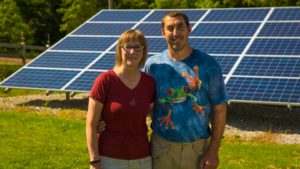 Get a Free Solar Site Analysis