Residential Solar Systems
Take Charge of Your Energy Bill
Solar panels are an easy way to convert the power of the sun into energy for your home. They allow you to be part of a sustainable solution by generating power and contributing back to the grid.
Energy use is measured in kilowatt-hours (kWh) which is the electrical energy demand over time. With solar power, everything your solar system produces is consumed onsite first. On those bright sunny days when you may be making more energy than you need, the excess energy is sent to the grid, and you receive credit for it. At night and at times of lower solar production, you consume these credits. This process, called net-metering, keeps your energy bill low without the cost of an off-grid system. 
You have the power to reduce your dependence on fossil fuels, cut your utility bills, and make tomorrow better for future generations.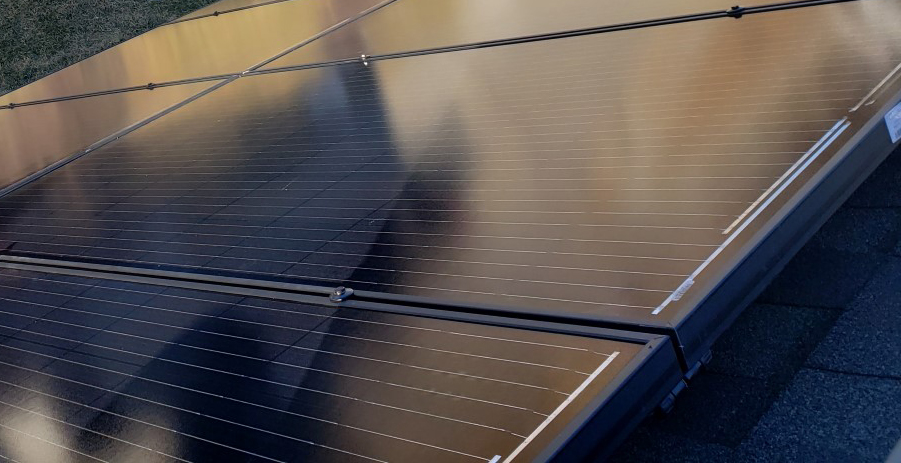 Life of the System
Our Tier-1, premium solar panels are durable and likely protected by your existing homeowner's insurance policy. Panels are secured close to your roof for minimal change to your home's appearance. You'll have a 10-year workmanship warranty from Dogwood Solar, as well as manufacturer warranties for workmanship and power production.
There are great incentives for going solar, including rebates and tax credits. We'll find those for you and file the necessary paperwork so that you may apply those rebates to the purchase of your system.
Tax Credit & Incentives
Homeowners may also qualify for a 26% federal tax credit, which means you could receive 26% of the total cost of your solar system back when you file federal income taxes. This credit currently is set to decrease to 22% in 2023 and expire entirely in 2024. Consult with a tax professional to discuss your options.
Current Incentives include:
Solar Rebate – $375-625 per kilowatt off the cost of your system for City of Columbia Water & Light customers
Low-Interest Loan – City of Columbia electric customers may apply for a low-interest loan to pay for solar systems
Solar Rebate – $250 per kilowatt off the cost of your system for Ameren Electric customers
Get a Free Solar Site Analysis
Designing Your System
Our experts will take your specific variables into consideration when providing you with a free analysis of your solar options. Every situation is unique. Your solar potential is based on:
Household energy consumption
Roof pitch
Orientation of your home
Shading from trees or other structures around your home
We'll also consider your goals, such as whether you want a battery system or generator to utilize solar power during local outages.
Dogwood Solar has been installing solar for more a decade, so we know what to look for when we assess your needs. Simply request a free Solar Site Analysis, and let us provide a custom proposal for solar options that are right for you.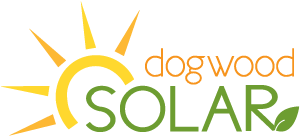 Request an appointment today!
Does my house face the right direction?
Ideally, the solar panels will face South (since we're located in the Northern hemisphere). Panels can be installed facing East or West, but we will not install solar panels facing North. We'd be happy to look at your property's location and roof lines to make a recommendation.
How will it look once it's done?
We take great care and pride in making sure our installations look as great as they perform. Take a look at our portfolio to see progress pictures as well as completed installs. Feel free to ask us for references!
How big of a system do I need?
The size of your system is designed according to your household's energy consumption as well as the variable factors specific to your home. There's no one-size-fits-all formula, so we offer free solar site analysis plans and reports to design your system to suit your needs! Request a solar site analysis here.
Can hail damage the panels?
While extreme weather is a risk factor, the panels we use are rated for Missouri's climate. If a panel does become damaged by hail, it is covered by most home-owner's policies. We recommend you work with your insurance agent to make sure your individual policy covers your new investment.
Want to Learn More?
Request a free copy of our e-book about solar power.